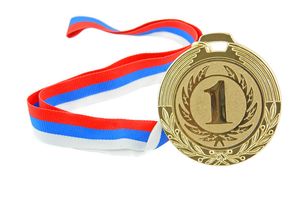 Welcome to the Southern Fury Hall of Fame!
The names that appear on this wall are not just Southern Fury Fans, they are extreme Southern Fury Fans!
They have gone beyond the norm in sharing our music and making certain it's heard worldwide. 
We THANK and honor the following inductees.
Donna Henry

Phil Hunolt

Louisiana

Illinois

Mike Reiss
Debi Kelly

Virginia

Georgia

Darlene Bloomer

Yvonne St James

New Jersey

Texas

Laura Goodpaster  

          
Rina Marie Braley-Yanko

Maryland

Florida

Kim Robb
Morten Stene

Virginia

Norway

Jimmy Faison

  
Annette Avila Henderson

Virginia

Oregon

Debra Wallace Courson
Linda Sammeli

Florida

California

Joan Brown Causey

Mike Buzz Wilson

North Carolina

Tennesse

David Chancellor

The Young Brother's

Alabama

Pennsylvania

Steph Henderson

Jeanne Ratchford Quiett

Texas

North Carolina

Alina Munteanu

Yoshiyuki Kanoda

Romania

Japan

Melissa Taylor

Jewell Goins-Wilson

Georgia

Tennessee

Janet Rokito

Mary Alice King Morgan

 

Louisiana

Jerry & Patsy Stone

Harold Rote

North Carolina

Pennsylvania

Kathy Walters (Kat Pat)

Mike McCarthy

California

Utah

Donna Watson Merrill Woodward

Roslind Raab - Whitead

Maine

California

Gregory Kelly

Keith Mcgill

New York

South Carolina

Terry Sue Roper

Bernie Degastyne

Texas

Virginia

Scott Fehnel

Brian Lackey

Pennsylvania

 Quebec

Ruth Primett

Jörg Hack Spitler

Maryland

Germany

Wanda Brandt

Holger Stahlhut

Ohio

Texas

Bernard Lheureux
Ronnie Dunn

Belgium

Missouri

Ken Parker

Tonja Price

Washington

Virginia

Terry PoPs DuField

Joe Duffield

Pennsylvania

Netherlands

Charles Lincoln

Torsten Brodowski

Maryland

Germany

Paul Hildreth

Half Breed

New Jersey

South Carolina

Mike McCloy

Mary McEntyre Cherry

Saskatchewan

Texas

Brian Phillips

Sandi Hughes

Pennsylvania

 

Dennis Conley

Tony Sympleman Volanty

North Carolina

Kansas

Shirley Shipes Stone

Karen Oberding-Fielding

Georgia

Florida

Gary Esslinger

James Gregory

Georgia

 
Steve Wilson
Tammy Lynn Billings

Texas

 North Carolina

George David Stephens

Robin Moeser Miller

Kentucky

Virginia

Gary 'Toddicus' Arnold

John Rehmel

U.K.

Indiana

Dan Durell
JoAnn Kerezsi

Iowa

South Carolina

Chrisologos Mavridis

Charlie Zumbrook

Greece

North Carolina

Ervin Davis

Steve Thunderdrums Spencer

Wisconsin

Pennsylvania

Tony Mullins

Jackie Fry

Kentucky

South Carolina

Amy Pardue

Massimiliano Max Timò

Louisiana

Italy

Tommi Kurkela

Kelly J. McCracken

Finland

Kentucky

Christina Vest

Ralph Whitten

Kentucky

Florida

Michael Massey

Barbara Wallace

South Dakota

Maryland

Jessica Hickman
Deana Coker

Florida

Alabama

Louie Knight

Kenny Tuttle 

Kentucky

Ohio

Connie Johns

Jessica Hickman

 

Virginia

Pennsylvania

Jean-Robert Leroux

Cecil Clepper

Belgium

Texas

Duaine Riley

Lee T Hipp 

California

Oregon

Mary Winston Harelson

Fred Grover 

Tennessee

Iowa

Brett R Bundrick

David Casaban

 

Georgia

Spain

James SouthernBoy Boggs

Mick Standen

South Carolina

Australia

Alina Munteanu

Anne Heindel

Romania

Nevada