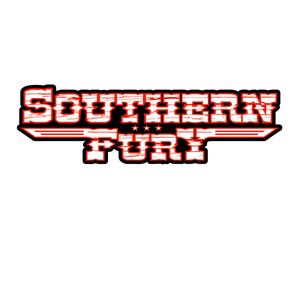 About Us
One more track to master and it was finished! 
  As DJ settled into his mix chair for the last mastering session, he couldn't help but recognize that the Dream would soon be a real thing. The dream of sharing a quality collection of songs with experienced listeners; discerning listeners that desire a fresh dose of authentic southern rock and roll music. 
It was a dream to rebuild Southern Fury into something new and exciting, made up of Nashville's Finest Musicians. 
A dream of writing and arranging songs that would resonate with listeners, making bad days better, by instilling hope or turning a frown upside down. 
    As he looked back over the years, he was grateful for the band's early years. He was thankful for all the shows the band performed with 38 Special, Pat Travers, Mother's Finest, Molly Hatchet, Dickey Betts Band, Blue Oyster Cult, Kentucky Headhunters, Grinderswitch, Blackberry Smoke and others.
He was very thankful for those Southern Fury experiences, but that was nearly a decade in the past. This was a new Southern Fury with a great new sound and a great new lineup of players. 
He believed there were millions of people worldwide that were seriously yearnin' for some new (old school) southern rock & roll music.  It was about to be delivered!
It took a long time to put the new pieces together, but things really came together fast when Jeff Fleury showed up. "Jeff was from an elite stock of Nashville bass players", said DJ.  " When he arrived, plugged in and starting playing, I got jacked up! 
  I was amazed by the precision he played with, his accents, the dynamics, and his ability to hold down the groove was incredible". 
They immediately began pitching the idea to some of the best players in Nashville. The best drummer to get behind the kit was Kurt Olson, but that would take a while to make that happen, due to his demanding schedule! 
  So they decided to work on getting the lead guitars in place. It didn't take long before Ron Miller settled in. Ron had a reputation for being one of the best players in  Music City.  
"When he showed up for the first time, Ron was all smiles as he set up his gear". That session would also prove to be Kurt Olson's first time in to jam. It would be the first time the new Southern Fury would play together.  
 "When we started playing I was set back on my heels, and I tried to be cool but I couldn't stop smiling. It was so cool and sounded so good, like magic", said DJ.  
Kurt fell right in the pocket with a flawless sense of time and Ron was playing every note with sweet perfection. Jeff was exactly what the doctor ordered. It all sounded very tight, like everything was glued together.  
  There was something here to be reckoned with. All of these guys were seasoned pros, ready to do something great together and you could hear it. Yes this was a different sound for Music City.   
Something Better was Brewing in Nashville and well on its way to world. 
It was "BRAND NEW BOOTS"  for everyone!
To be continued...
 The "V2" Mission!
Southern Fury is:
DJ Fernandez - Vocals / Guitar

Jeff Fleury - Bass

Kurt Olson - Drums

Ron Miller - Guitar / Vocals